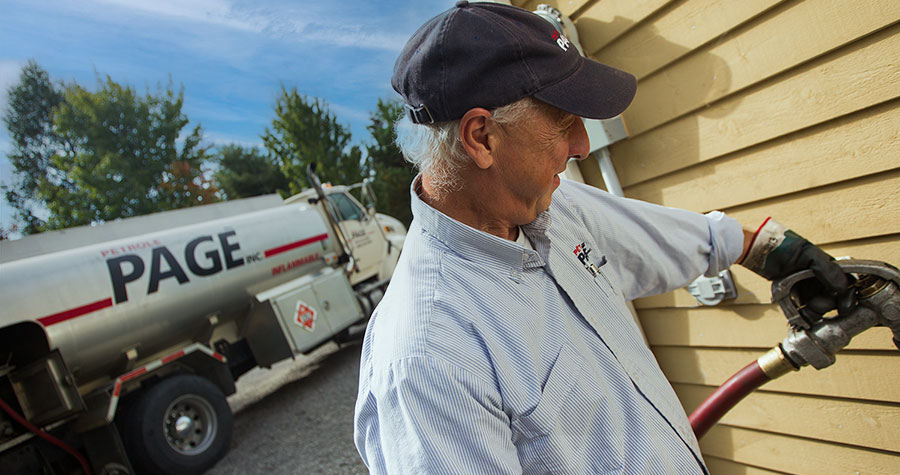 When it comes to the right fuel, come to us!
We distribute a complete range of quality petroleum products, which are among the safest and most respectful of the environment.
Our petroleum products include:
Fuel oil
Gasoline
Diesel
Lubricants for all types of vehicles
Industrial and synthetic oils
Hydraulic oils and circulation lubrication fluids
Delivery of petroleum products and refuelling service
For our commercial and industrial customers, we offer a fast and professional delivery service for all your business needs. Our delivery agents come to your company to refuel trucks, industrial equipment, tanks above ground.
We deliver to your site in a safe, efficient and timely manner to allow the full function of your work.
Automatic delivery of fuel oil
Dynamic and competent, our team ensures you the best possible service to better meet your needs. We offer you a fast fuel oil delivery service on a simple phone call.
We invite you to take advantage of our automatic fuel oil delivery service that will ensure you never suffer the inconvenience of an oil breakdown or additional costs.
Our fleet of more than 20 delivery and service vehicles guarantees you comfort and reliability throughout the year.
Equipments
We are also able to provide and install your equipment such as:
• Tank
• Burners
Tank dismantling and equipment replacement
Pétrole Pagé offers the above ground and underground tank removal service of all sizes for the industrial, commercial and residential sectors. We pump the liquid and dismantle the oil tank in a professional and clean manner.
For more information on our products, please send us your request in filling out our online order form, click here.
Or contact us:
450 224-2941
or toll free
1 888 224-2941.
Email:
service@petrolepage.com.