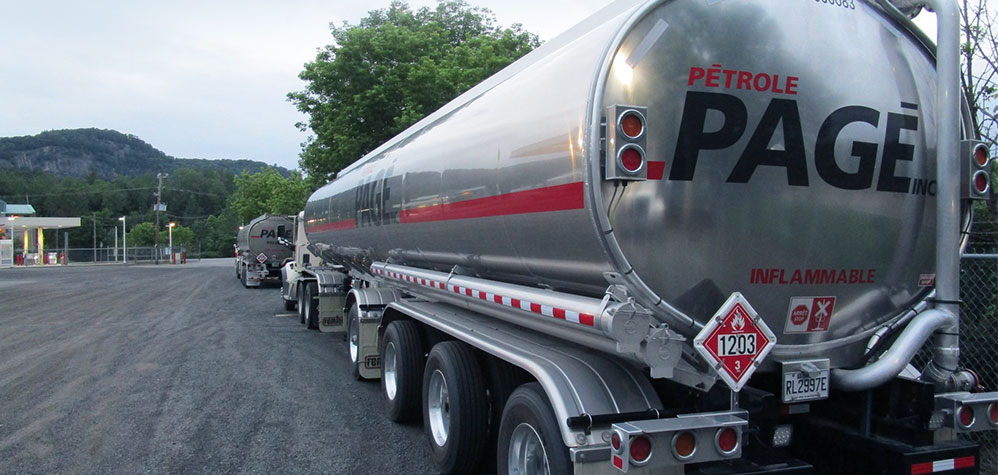 Real comfort solutions for 60 years!
Pétrole Pagé has dedicated itself to providing unsurpassed services for the sale, installation and repair of all types of heating, air-conditioning and ventilation systems whether oil, gas or electricity fired.
With a fleet of over 20 vehicles and two fuel depots, Pétrole Pagé is the leading distributor of petroleum products in the Laurentians.
History
A success story to parallel "Up North"

The history of PÉTROLE PAGÉ is intimately linked to the development of the Laurentians.
In 1960, after observing a growing trend among snowmobilers to winterise their cottages up north, Roger Pagé thought it would be a good idea to offer a fuel oil delivery service as well as the installation and repair of heating systems.
From the beginning, PÉTROLE PAGÉ made it a point to support community development, a fact highlighted by a number of social investments. The 1970s saw the company flourish and grow to a staff of more than 15 employees dedicated to offering a broader range of services. During this period, PÉTROLE PAGÉ became the top rated company for oil delivery and heating system maintenance in the Laurentians.
In 1995 several second-generation family members joined the team. First, it was the appearance of Claude, Manon and Sylvie Pagé, followed a little later by sons-in-law Sylvain and Mario, further consolidating the ongoing expansion of PÉTROLE PAGÉ.
After 60 years of faithful service, the PÉTROLE PAGÉ team is more present than ever with a fleet of 20 service and delivery trucks on the road 7 days a week, a team of 37 employees (all residents of the Laurentians), and 4,000 customers!
Our secret: We believe in building a business on fundamental values. These include a genuine respect for customers and employees, a sense of family, and a good quality of services. We are grateful to our 5,000 customers for their trust and continued support.
Our sincere thanks to all of you!